Carers of East Lothian has a diverse staff team with a wide range of experience and expertise. Many staff work part time. Please contact the centre if you think we can help and we will put you in touch with the most appropriate member of staff to support you.
Andrew Tweedy – Director
Andrew is responsible for making sure everything in the Centre runs smoothly!
If you have any comments about our work or suggestions about how we could do things better,
please get in contact – we look forward to hearing from you.
andrew@coel.org.uk
Claire Spiden – Carer Support Co-ordinator
Claire's role is to support, supervise and line manage the Carer Support Team and provide direct support to carers.
claire.spiden@coel.org.uk
Sharon Byrne – Admin and Finance Co – ordinator
Sharon is responsible for Administration at Carers of East Lothian and making sure that everyone gets a warm welcome at the Carers Centre.
sharon@coel.org.uk
Sandra Gemmell– Admin and Finance Assistant
Sandra supports Sharon and provides reception duties.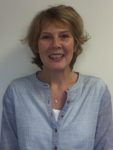 sandra@coel.org.uk
Julie Oswald – Carer Support Worker  – Short Breaks
Julie supports carers to access breaks from their caring role.
julie@coel.org.uk
Claire Thomas – Carer Support Worker – Mental Health
Claire supports carers throughout the county who are caring for someone with significant mental health problems. Claire is based in the Community Mental Health Team offices in Haddington.
claire@coel.org.uk
Margaret Elliot – Carer Support Worker – East
Margaret supports carers in the east of the county and rural areas including Dunbar and North Berwick.
margaret@coel.org.uk
Jenny Swan – Carer Support Worker  – Hospital Link
Jenny supports carers whose loved ones are in hospital or about to be discharged.
jenny@coel.org.uk
Emma Stewart – Carer Support Worker – East
Emma supports carers in the North Berwick Coastal area.
emma@coel.org.uk
Rajvinder Singh – Carer Support Worker – West
Raj supports carers in the West of the County.
raj@coel.org.uk
Lisa McIlwraith – Carer Support Worker – Benefits
Lisa provides advice and support on financial issues including help with claiming benefits.
lisa@coel.org.uk
Mags Bryan – Carer Support Worker – East
Mags supports carers in the East of the County.
margaret.bryan@coel.org.uk
Suzie Queripel – Carer Support Worker – West and Parent Carers
Suzie supports carers in the West of the County and Parent Carers.
susanq@coel.org.uk